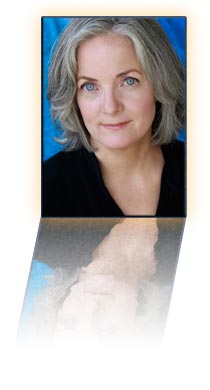 Welcome to asacrowflies.com, which is now the showcase of some of my website design work that I have done since 1999. I have included some of my earlier work to demonstrate how I have developed and adapted my skills over the years to the ever changing internet.
Like the internet I too have evolved and because of this, I have decided to find a more fulfilling career path.
I am looking for a community minded company that can benefit from both my design and office administration skills along with my invaluable life experiences. The company hopefully will embrace some of my core values, which would be concern for the environment, respect for all living things and the acceptance of all human beings no matter their beliefs.
My life before web design and office work was in the arts of which I am still most fond.
Through junior high and high school I studied ballet at San Francisco Ballet. I had the privilege of performing in 6 seasons of their Nutcracker and was honored by being chosen to dance the part of Clara for 2 years. However, I did not grow quite tall enough. "5 foot 2 eyes of blue" just did not make the grade back then. It worked out for the better. I have only needed two foot surgeries to repair damage caused by point work and I moved on to a successful acting career.
I was a Broadcasting and Theatre major at USC and CSUN down in the Los Angeles area. I completed 3 years of my major when my acting career took off starting with a recurring contract with General Hospital. I soon had a great agent and was obtaining more work in television and commercials. I also enjoyed my favorite work that required no makeup and that was behind the mike doing voice-overs. I have retained my SAG (Screen Actors Guild) membership, because I could never turn down an acting gig.
During my time in Hollywood, I worked seasonally onboard Royal Viking Line ships as Youth Activities Director for 5 years. This afforded me the ability to see the world, which has taken me to more than 50 countries!
During this time I fell in love with Norway and a Norwegian and spent more than 6 years traveling between here and there. The relationship did not last but I still love the country. I was able to work a variety of interesting contract jobs in Oslo and Arendal, but that's a story for another day.
Wishing you all the best.
Alana Crow